Imprint - How to
Congratulations on purchasing a piece from the Imprint Series! Here's a step-by-step guide on how to create your special piece. 
Step 1. Take out one wax at a time and, while holding it, gently heat with a hairdryer until soft and malleable like blu-tack.
Step 2. Place the softened ball of wax on the supplied greaseproof paper square and press firmly with the chosen finger. You can also create a double-sided imprint by pressing the wax between two fingers.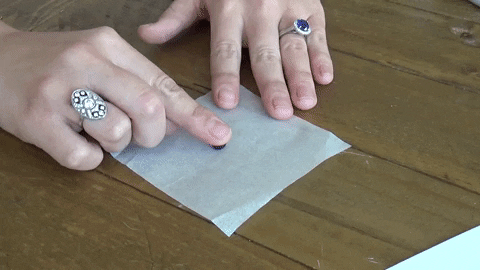 You can repeat the first steps as many times as you like until you get the desired imprint. Just reheat the wax and roll it back into a ball, taking care to remove all creases.
Here is an example of a good print - nice shape and clean detail.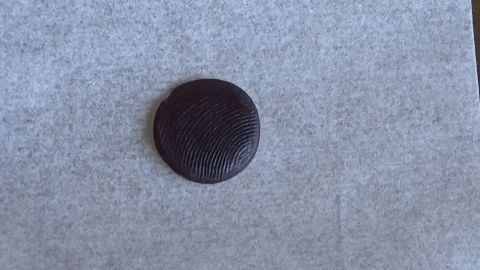 Make sure you love what you see because this is exactly how it will look in your chosen metal. The wax imprint will literally become the metal. If you are unsure, please feel free to send me some photos of your imprints for checking. 
Step 3. Place all of the wax imprints back into the plastic containers.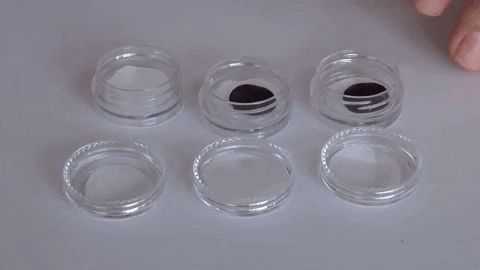 Make sure the waxes are held between the two circles of greaseproof paper to stop them sticking to the container. 
Step 4. If you have a preference for your prints, rank them 1-3 using the stickers provided. If you would like a letter stamped on the back of your imprint, please also include this letter on the sticker below the number.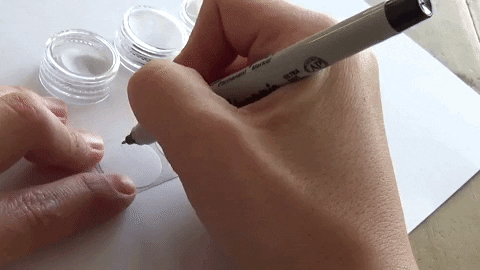 Step 5. Please complete your Customer Form.
Step 6. All done! Place the containers back in the box along with your completed Customer Form. Use the prepaid return postage label to cover the existing label and drop to your nearest mailbox (no need to go to the post office).
Once we have received your imprints, please allow 3-4 weeks for the creation of your Miani & Stone Imprint jewellery.